About me

Thank you for visiting my website.
I worked as a professional kimono maker in my twenties and thirties in Kyoto, which is a centre of the Kimono-related businesses.
I have become a craft creator,  and I now work on making accessories by mixing the traditional Japanese Kimono hand sewing technique and also some traditional occidental techniques such as 'Soutache' and 'Bead embroidery'. 
My works vary from Obidome, a Kimono ornament to accessories for daily use including earrings.
Both the Japanese and western techniques are reflected in my works ; however, in terms of choice of colours, you might feel 'Japan' more distinctively.
All my works are strictly one-of-a-kind artworks.
My artwork is exhibited
 in the '11th Discover the one Japanese art'', taking place at Espace Cinko in Paris starting from the 11th to18th of June ( close on the 12th of June).
And it's my original art work and it will not be found anywhere else.
In the artwork, I embroided 'Four seasons' in French with ribbon motif.
I would be very happy if a lot of Japanese art-lovers in Paris could visit this exhibition and find my work(s) interesting..
This site Information
Most of the items on this webpage are my original handmade craft works, 
and some of them are ready-made products which I select for kimono life.


The selected products are 

not only when wearing a kimono, but also for everyday use.


For example, tabi socks are useful 

when wearing a kimono

 and tabi boots.
To complicate matters, my website has a mixture of two types of shopping sites.


These are "BASE" and "Creema", which are shopping malls on the web.


You can distinguish between the two sites by clicking the product photo on may website and jumping to the screen display.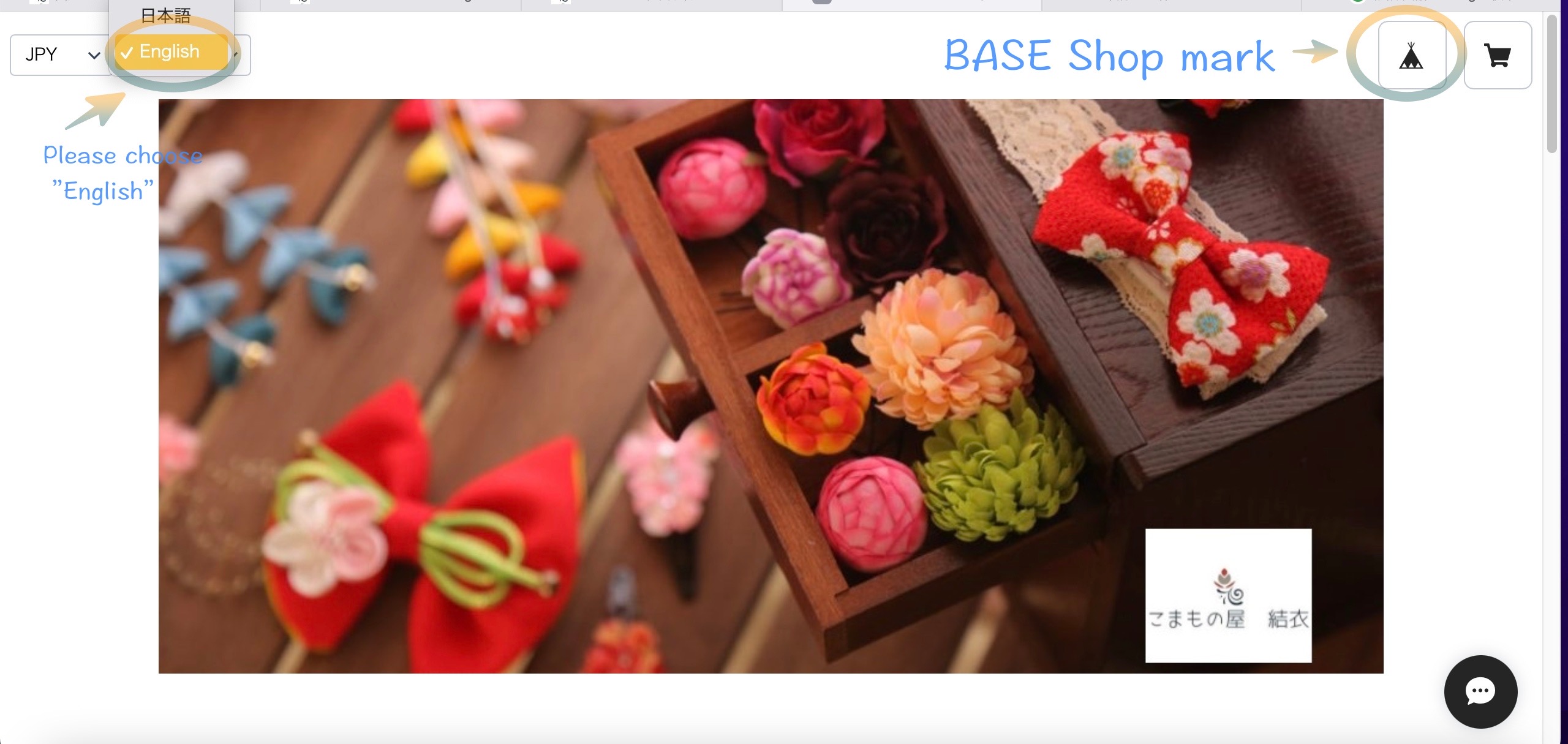 How to shop




1.
How to purchase from the Base Shop
 
Please click "BASE" at the cart mark on the top right of the screen.
If you see below page , this is my BASE shop. On this site, you can shop directly.
 
To switch the language to English,please click the "English" button at the top left on the page.

When you select the item, click on "add to cart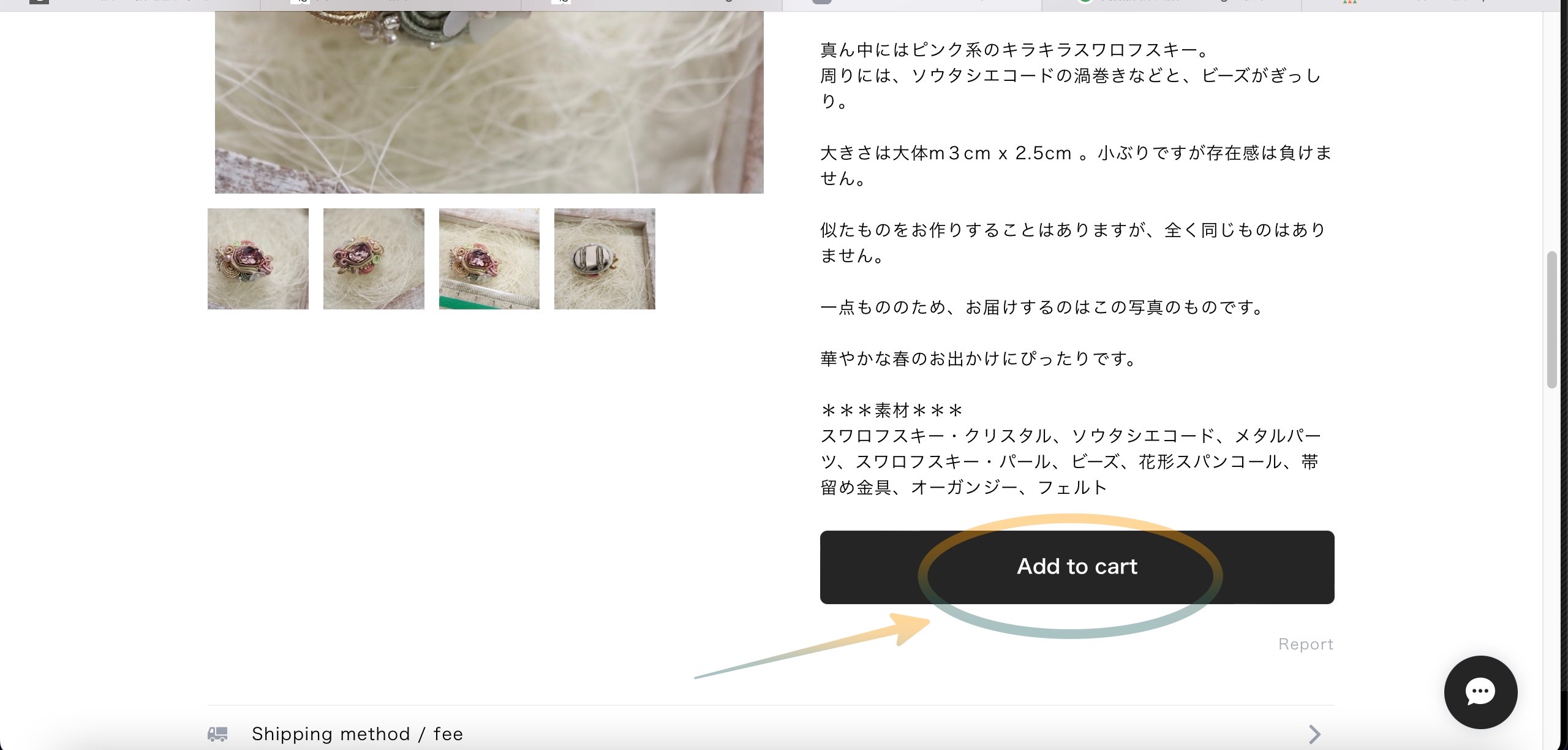 2.
How to go to my BASE Shop directly from this Home Page.

There is a way to go directly to my BASE Shop.

Please click "BASE" at the cart mark on the top right of the screen.
You can go to my BASE Shop.





How to shop the craftworks listed in the Japanese handmade marketplace "Creema"


This Creema site is members only.You need to become a member of Creema in order to purchase my craftworks.
If you find it too difficult/ complicated to do so, please contact me directly with a screenshot of the craftworks.
I will make it available for purchase on the Base site.
 


How to shop my craftworks listed in Instagram


The craftworks listed in Instagram are not set to a direct shopping.
Should you wish to purchase those items, please let me know by email or DM in Instagram cite.
I will create a site exclusively for you so that you can purchase.

 My email address:  shop@komamonoya-yui.com



Payment
Payment is limited to Amazon pay, Paypal, and credit card payment from overseas.
Payment by "amazon pay"or "Paypal" are very easy.
If you are an amazon or Paypal user, your

 registration information will be reflected in the form.



If you are not Amazon or Paypal user, payment by credit card is also possible.
In that case, please enter the address, name, etc. in the form.




   

                       or





BASE Shop has SSL enabled for the entire website.


Please enjoy shopping with confidence.
Shipping
When your payment is confirmed, your purchased item(s) will be shipped 
by EMS within one week.

I will notify the tracking number as soon as I have arranged the shipment.


If you want faster delivery, we will arrange it at an extra charge.
Please contact me directly by email before payment.


Additional Information
The translations of the items on the HP are being underway. In the meantime, please feel free to contact me in English for the further information/explanation of the items, I would be delighted to answer your questions. It would be highly appreciated if you could attach a screenshot of the items that you are interested in with the inquiry.


I hope you like my craftworks (^_-)-☆
My email address : shop@komamonoya-yui.com